At Contrado, we put a lot of research into each and every new product that we make. Clothing is no exception to this rule at all. Take a look at the current hottest trends, and how we match up in our style head to head. It's time to take a deeper look into high street vs custom clothing.
One-of-a-kind
One of the main pros to custom clothing is that it is unique. Completely. At Contrado we use exclusive patterns that have been created by our in-house designer, so even before you put your own art on there, it's already an exclusive product. Each garment can be customised in a variety of ways; from the fabric choice to the length and right down to the label. Then you add your own personal designs and artwork, which are exclusive to you. The only other people in the world with these designs are those that you have given permission to have them. So as far as exclusivity goes, you don't get much better than this.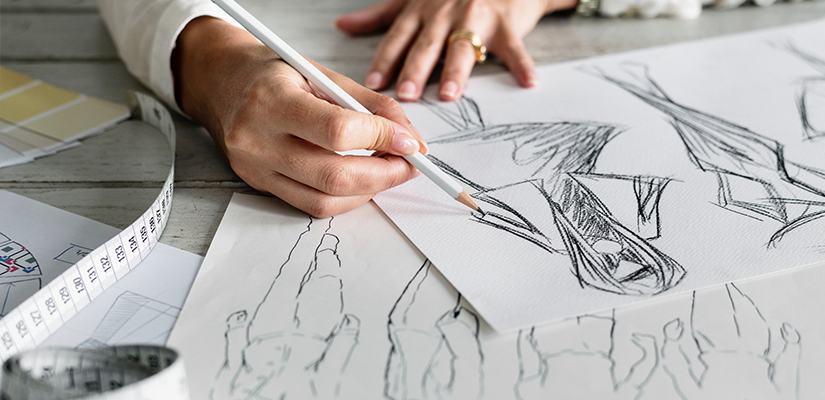 Terrible twinning
It can be a disaster when you show up to a major event, a party or even to work wearing the exact same thing as someone else. You don't want to be the subject of a "Who wore it better?" email chain that goes out to everyone except for you, and you definitely don't want to be the person who loses in that debate! However, with custom clothing, you could be talked about for a very different reason. Be the subject of the water-cooler conversation with "Have you seen her dress?", "Where did she get it?" and "I heard she designed it herself". Dress to impress on the daily with your very own bespoke range of clothing, featuring your very own designs.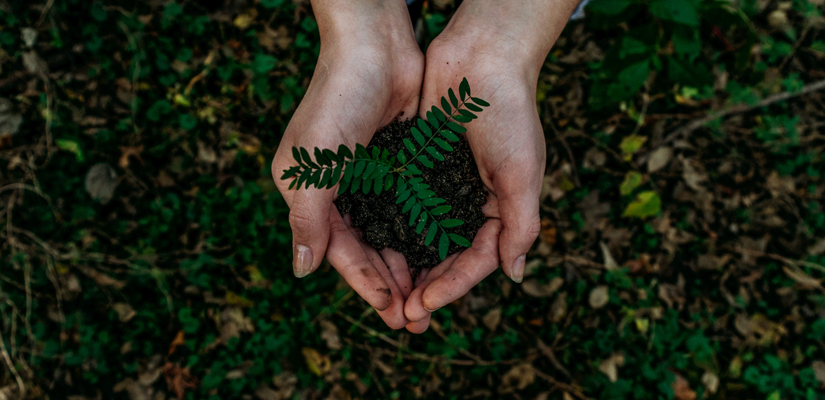 Eco-conscious fashion
It's 2019, and despite what some people are saying, global warming is very much a real issue. We all want to do our bit to look after the planet, whether it's recycling at home, boycotting businesses that aren't eco-conscious or ditching the disposables. Custom clothing is made to order, which produces much less waste than mass production. We use eco-friendly inks, and everything is made by hand. Every loving stitch in your clothing has been done on a sewing machine, by a talented seamstress by hand. Not on a large electricity guzzling robot machine that sews together everything on one long conveyor belt. We even bag up the remnants (unprinted, of course) and offer them to our customers for free – nothing to pay except the postage.
Can't have it all
We know that custom clothing can't win at every single hurdle. Especially when we put so much of our beliefs into ethical and responsible working. When you employ people to carry out every part of the process by hand, with no sweatshops or robots, you do get outstanding quality. Unfortunately, this does also sometimes drive up the cost. We by no means claim to be the cheapest, however, we do guarantee expert handmade quality – each and every time. Exclusivity in our designs and everything made to order, especially for you. We keep our pricing fair and are by no means the most expensive.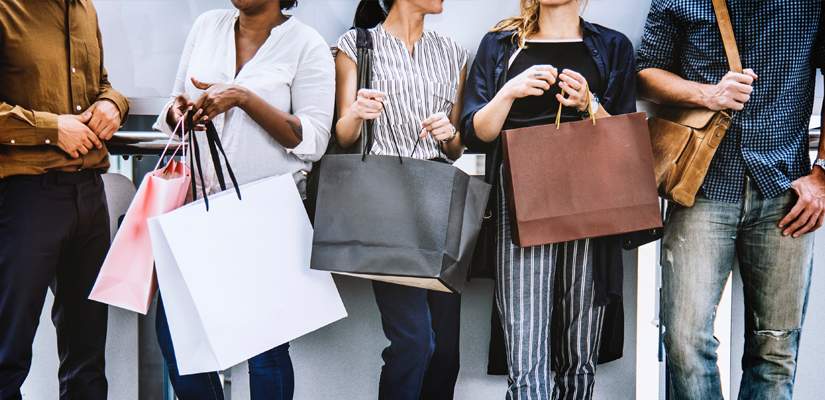 The head to head
We took a look at some of our brand-new products to see how they compare to the offerings of some of the high-street staples, and some of the newer up and coming fashion brands which are storming the market. We tried to compare styles which were similar, but of course, none are exactly the same. There were so many prints that we just adore, so we made sure to include those – because, at the end of the day, we are all about that stunning design. Bold and bright is in this year, and we can say that we have never been happier!
A popular trend at the moment is the tea dress. This is offered in a number of styles and shapes, and here at Contrado, we researched into the most popular of those when it came to the creation of our exclusive design. Featuring the V-shaped neckline that you can see throughout all of these examples and a flounced edging similar to that of the Asos and Pretty Little Thing styling, a flattering, feminine design starts to form. We opted for shorter sleeves, which you can see featuring in the John Lewis, Debenhams and Monsoon designs, with a shorter dress length, so that it sits somewhere between the Pretty Little Thing and the John Lewis style.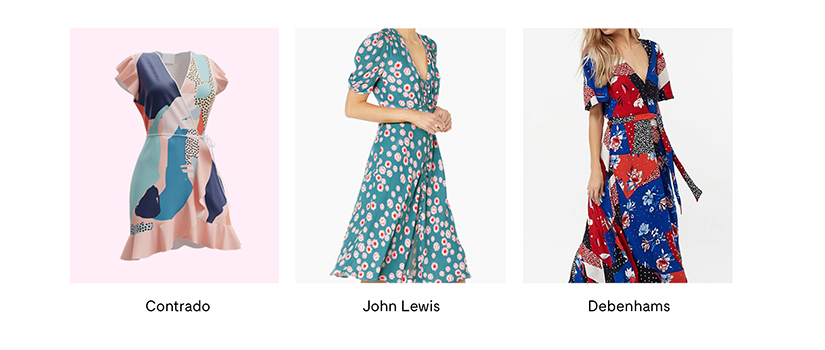 The wrap skirt is making much more of an appearance for 2019. Available in a variety of different lengths across the popular high street brands, not only are your wrap skirts designed with the traditional wraparound style but in the modern day and age, the customers are craving something that little bit extra. Chunky buttons, flounces and frills, something to add that bit of panache to what is already a stunning style. At Contrado, we took it to the next level, you can order the wrap skirt in either a short or a long style, sitting either mid-calf or in a mini option which will sit on the thighs. A stunning asymmetrical flounce on both lengths gives it that bit extra that you are seeing in high street brands.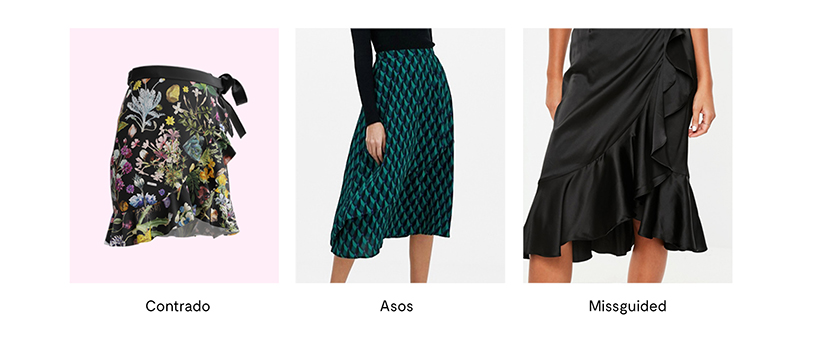 The blouse is back, and it's better than ever. The versatility of a blouse never gets old, and with a range of different styles available, there is one for every occasion. The plunging V-neck is a popular choice, and for 2019 it looks like it's all about the sleeves. Our exclusive Contrado designer opted for a basic sweetheart neckline, with a spectacular Silk Sensation binding for an added touch of elegance. A high-low hemline with a slightly flared cut provides an outstandingly voluminous blouse, which is added to by the three-quarter-length sleeves.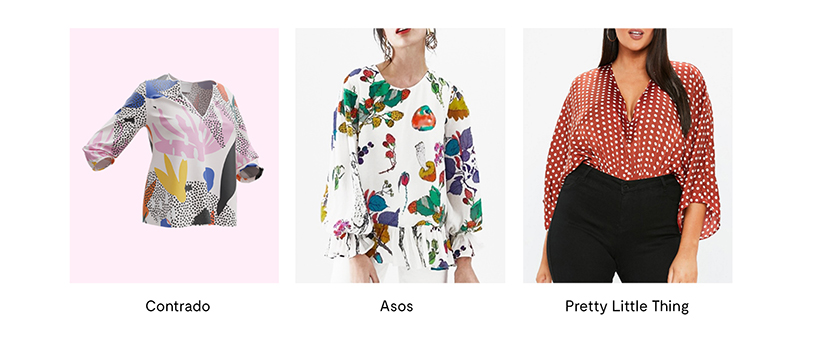 Classic cardigans are exactly that – a classic. They are another truly versatile product, and the latest trend shows the classic cardigan getting longer and longer. So much so that in some instances that are being worn as dresses. At Contrado, we want to leave that decision up to you, so we offer our classic cardigan in a sweeping long line length or the classic just above the knee style. Slim-fit and in a choice of two spectacular fabrics, this fifteen-button cardigan allows you to be part of the 2019 trend, with your own customised twist.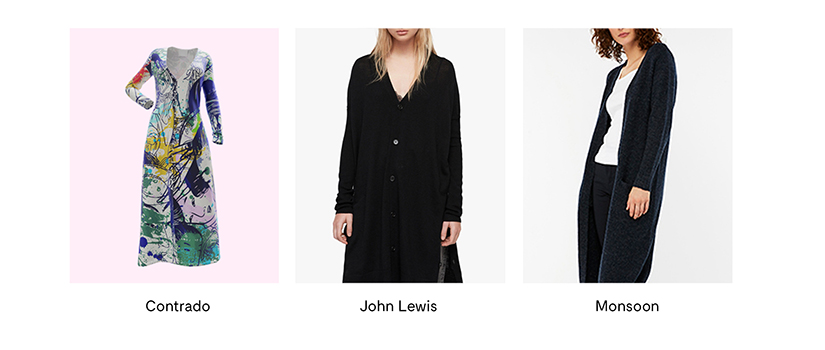 Camisole
The cute cami has so much to offer in such a small piece of clothing. A camisole can look elegant, casual or formal, dependant on the style. If you're lucky enough to find the right cami top, the same one can look all three depending on how you style it. For 2019, consumers are loving lace, so at Contrado we decided to give our customers what they wanted. A stunning neckline and underbust trim in eyelash lace, paired with accentuating bus darts, makes this V-neck cami an amazing find. Available in a choice of three fabrics, including satin and crepe, this stunning cami is a great addition to any wardrobe.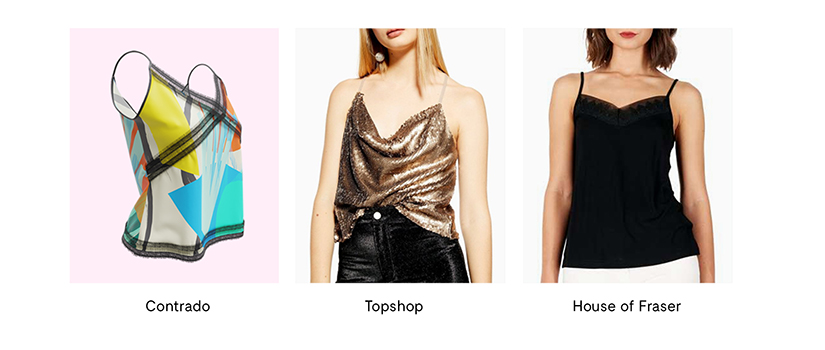 In conclusion
To summarise, we are loving this year's trends. 2019 is our year, bold prints and ultimate versatility seems to be the main things that are taking you fashionistas by storm, and we are behind you every step of the way. Take it one step further than high-street scouring to find something you love (and hoping that half your town doesn't love the same thing) and design your own amazing prints for some of this season's hottest looks.